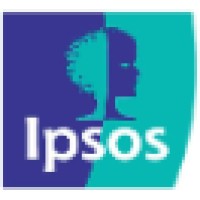 Employment Verification for Ipsos America
About
Ipsos America
Ipsos Marketing specialises in addressing issues related to innovation, market understanding and path to purchase. Ipsos Marketing helps clients to define their marketing strategy, identify new opportunities, understand buying behavior, develop brands, services and products and optimize the allocation of their marketing expenditures. Our four areas of expertise are: 1) InnoQuest: Helping our clients maximize the ROI of their innovation process from the earliest stages to launch across all sectors (Vantis and CPG). Includes Insight Accelerator, Idea Development, Idea Testing, Concept Development, Concept Testing, Concept Optimization, CPT, Line Optimization, Designor, Post-Launch Tracking, Pricing 2) MarketQuest: Helping our clients identify, prioritize and activate brand growth opportunities. Includes: Market Structure, A&U, Segmentation, Strategic Brand Positioning, Portfolio Management, Driver Analysis, Brand Stretch, Brand Health Deep Dives. 3) ProductQuest: Helping our clients develop winning products for the market. Includes early & late stage product testing, Category Appraisals, Guidance testing, Optimization Modeling, Confirmatory Research, Concept/Product Fit, Benchmarking, Quality Improvement / Cost Savings Research, and Pack Testing 4) Path to Purchase: Helping our clients win at point-of-purchase. Includes LIFE Path to guide shopper marketing investment across physical and retail touchpoints, Retail Perceptor, Adjacencies, Purchase Decision Trees, POS and In-Store Activation Testing, Assortment Testing, Price/Promotion Optimization.
Verify your employment at Ipsos America
TRUV allows you to complete employee, employment and income verifications faster. The process is simple and automated, and most employees are verified within 24 hours. Verifiers love TRUV because it's never been easier and more streamlined to verify an employee.
Number of employees
600

–

20000
Address
1271 AVE OF THE AMERICAS 15TH FL, New York, NY, 10020
Create an account instantly and start building with Truv. You can also contact us to design a custom package for your business.
Learn more about
verifications