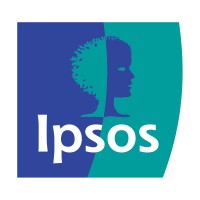 Employment Verification for Ipsos
About
Ipsos
Ipsos is one of the world's leading independent market research companies controlled and managed by research professionals. Founded in France in 1975, Ipsos has grown into a global research group with a presence in 89 countries. Ipsos researchers assess market potential and interpret market trends. They develop and build brands. They help clients build long-term relationships with their customers. They test advertising and study audience responses to various media and they measure public opinion around the globe. Simply put, Ipsos knows people. As one of the most innovative market research companies in the world we are constantly evolving to deliver a total understanding of people, society and the markets we all trade in.
Verify your employment at Ipsos
TRUV allows you to complete employee, employment and income verifications faster. The process is simple and automated, and most employees are verified within 24 hours. Verifiers love TRUV because it's never been easier and more streamlined to verify an employee.
Number of employees
600

–

20000
Create an account instantly and start building with Truv. You can also contact us to design a custom package for your business.
Learn more about
verifications