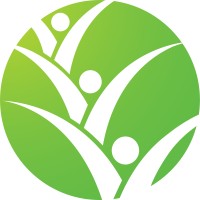 Employment Verification for International Food Policy Research Institute
About
International Food Policy Research Institute
The International Food Policy Research Institute (IFPRI) seeks sustainable solutions for ending hunger and poverty. Founded in 1975, IFPRI is a CGIAR Research Center. IFPRI's vision is "A World Free of Hunger and Malnutrition." IFPRI is an equal opportunity employer that provides researchers and professionals a collaborative environment to reduce hunger, poverty, and malnutrition worldwide through evidence-based research. We have been repeatedly recognized for the quality of the work we produce and our work environment. The career website INOMICS recently ranked IFPRI #2 among the top institutional workplaces for economists, and the Research Papers in Economics (RePEc) group named IFPRI the top research institution in agricultural development.
Verify your employment at International Food Policy Research Institute
TRUV allows you to complete employee, employment and income verifications faster. The process is simple and automated, and most employees are verified within 24 hours. Verifiers love TRUV because it's never been easier and more streamlined to verify an employee.
Create an account instantly and start building with Truv. You can also contact us to design a custom package for your business.
Learn more about
verifications