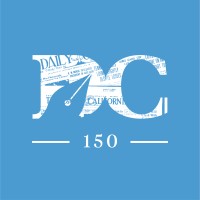 Employment Verification for Independent Berkeley Student Publishing
About
Independent Berkeley Student Publishing
The Daily Californian is an independent, student-run newspaper serving the UC Berkeley campus and the Berkeley, CA community. It publishes Monday, Tuesday, Thursday and Friday during the academic year and once a week during the summer. Established in 1871, The Daily Californian is one of the oldest newspapers on the West Coast and one of the oldest college newspapers in the country. Daily Cal staffers have the unique opportunity of gaining daily metro news experience in the city of Berkeley, and is one of the few campus newspapers in the country that is completely independent from the university it covers. The Daily Cal supports itself entirely from advertising revenue and does not receive any form of financial support from the university or the Associated Students of the University of California. The Daily Cal is run entirely by current or recently-graduated UC Berkeley students, and the majority of the business division of the newspaper is student-operated as well. It is published by the Independent Berkeley Students Publishing Company, Inc.
Verify your employment at Independent Berkeley Student Publishing
TRUV allows you to complete employee, employment and income verifications faster. The process is simple and automated, and most employees are verified within 24 hours. Verifiers love TRUV because it's never been easier and more streamlined to verify an employee.
Number of employees
600

–

20000
Create an account instantly and start building with Truv. You can also contact us to design a custom package for your business.
Learn more about
verifications