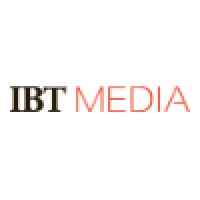 Employment Verification for IBT Media
About
IBT Media
Under the umbrella of IBT Media, IBTimes launched in 2005 to connect the dots around the world to fuel your passion for news and ability to make informed decisions. IBTimes has a vision to document the unfolding story of the global economy in ways radically different from other publishers at the time.  While there were some publishers that covered business in various geographies, it was often done through the perspective of their home countries, missing nuance and important detail to make the coverage locally relevant. With constant innovation, we are ensuring that whether by website, app, newsletter or feed, you have access to global information that moves your world. Recognizing the incomplete narrative, IBT quickly launched foreign editions, not only to report news back to New York, but to become an indispensable tool to serve local economies and businesses as well. Now, under new management, IBT Media is upholding that philosophy and focused on engaging a new generation of readers with content that speaks to their interests, analysis that serve their businesses, and insight to make sense of a globally connected world.
Verify your employment at IBT Media
TRUV allows you to complete employee, employment and income verifications faster. The process is simple and automated, and most employees are verified within 24 hours. Verifiers love TRUV because it's never been easier and more streamlined to verify an employee.
Number of employees
600

–

20000
Create an account instantly and start building with Truv. You can also contact us to design a custom package for your business.
Learn more about
verifications