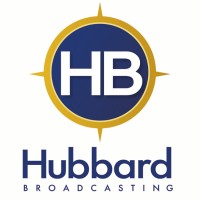 Employment Verification for Hubbard Broadcasting
About
Hubbard Broadcasting
Hubbard Broadcasting, Inc. is a St. Paul, Minnesota family-owned and -operated broadcasting company with 10 television stations located in Minnesota, New York and New Mexico; 50 radio stations located in Minnesota, Illinois, Missouri, Ohio, Arizona, Washington, Florida, and Washington DC; F & F Productions, one of the premier high-definition remote production companies in the U.S.; CONUS Archives, a video content provider; 2060 Digital, a full service digital company, and REELZ, a national cable and satellite entertainment channel.
Verify your employment at Hubbard Broadcasting
TRUV allows you to complete employee, employment and income verifications faster. The process is simple and automated, and most employees are verified within 24 hours. Verifiers love TRUV because it's never been easier and more streamlined to verify an employee.
Number of employees
600

–

20000
Create an account instantly and start building with Truv. You can also contact us to design a custom package for your business.
Learn more about
verifications