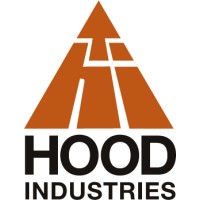 Employment Verification for Hood Industries
About
Hood Industries
The Hood Way – People, Process, Performance Our Vision: To provide rewarding employment opportunities by being a company that is safety-focused, customer centric, process driven, sustainable and growing. Hood Industries, Inc. is a blend of wood manufacturing and distribution concerns that include two plywood and four lumber manufacturing plants, and fourteen specialty wood product distribution operations, located in thirteen states serving the northeast, southeast and southwest United States. After acquiring plywood manufacturing plants in Beaumont and Wiggins, Mississippi, these plants were merged into one company in 1986, Hood Industries. The company continued to grow with acquisitions including four lumber manufacturing plants in Waynesboro and Silver Creek Mississippi, Bogalusa, Louisiana and Metcalfe, Georgia. With these plants, Hood Industries enjoyed phenomenal growth. Because of this growth, the company decided to add broader strength to the company by balancing the manufacturing endeavors with acquisitions in the distribution industry. In 1995, they purchased the McEwen Company from International Paper. Then in 1998, Hood Industries had the opportunity to acquire another specialty distributor, this time in the New England area, the McQuesten Company.
Verify your employment at Hood Industries
TRUV allows you to complete employee, employment and income verifications faster. The process is simple and automated, and most employees are verified within 24 hours. Verifiers love TRUV because it's never been easier and more streamlined to verify an employee.
Number of employees
600

–

20000
Address
15 PROFESSIONAL PKY, Hattiesburg, MS, 39402
Create an account instantly and start building with Truv. You can also contact us to design a custom package for your business.
Learn more about
verifications