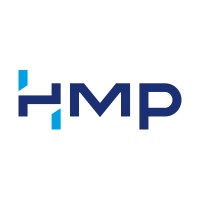 Employment Verification for HMP Global
About
HMP Global
Every day we strive to make healthcare practical. HMP is a multichannel leader in healthcare meetings, content, and education, with a mission to improve patient care. We produce accredited continuing medical education events and clinically relevant, evidence-based content for the global healthcare community across a range of therapeutic areas. With more than 260 live meetings held annually and 30 print and digital platforms, our brands include Consultant, the monthly, award-winning journal relied upon by primary care providers; Psych Congress, the largest, independent mental health meeting in the U.S.; EMS World Expo, North America's largest EMT and paramedic event; and the Symposium on Advanced Wound Care (SAWC), the largest wound care meeting in the world. For more information, visit us at http://www.hmpglobal.com.
Verify your employment at HMP Global
TRUV allows you to complete employee, employment and income verifications faster. The process is simple and automated, and most employees are verified within 24 hours. Verifiers love TRUV because it's never been easier and more streamlined to verify an employee.
Number of employees
600

–

20000
Create an account instantly and start building with Truv. You can also contact us to design a custom package for your business.
Learn more about
verifications