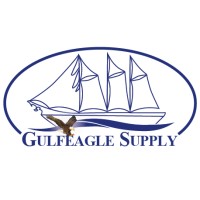 Employment Verification for Gulfeagle Supply
About
Gulfeagle Supply
Gulfeagle Supply is a national full line distributor of residential and commercial roofing and building products that offers jobsite delivery to our customers. The company was originally founded as Gulfside Supply, Inc. in 1973 by Mr. Jim Resch. The company started in Tampa, Florida with one branch and has grown to over 80 locations nationwide. This growth has come from acquisitions, start-up locations, and diversity of products.
Verify your employment at Gulfeagle Supply
TRUV allows you to complete employee, employment and income verifications faster. The process is simple and automated, and most employees are verified within 24 hours. Verifiers love TRUV because it's never been easier and more streamlined to verify an employee.
Number of employees
600

–

20000
Create an account instantly and start building with Truv. You can also contact us to design a custom package for your business.
Learn more about
verifications