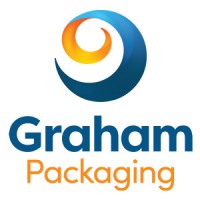 Employment Verification for Graham Packaging
About
Graham Packaging
Graham Packaging is a leader in the design, manufacture and sale of custom, value-added and sustainable food, beverage, household and automotive containers. We work with some of the biggest brands in the world to provide them with safe, attractive and convenient packaging that meets the demands of today's consumer. Graham Packaging was founded more than 50 years ago on the idea that there had to be a better way to store and use motor oil. Through innovation and a dash of imagination, we converted the metal oil can into a plastic bottle that made the product safer, cleaner and lighter for sellers and consumers to use. Since then, we've expanded our offering to deliver innovative, sustainable packaging to additional markets. We have a team of dedicated designers, engineers and other packaging professionals who are obsessed with solving each industry's biggest packaging challenges. Our facilities across North America, Europe and South America produce more than 16 billion container units annually. Find out more: http://www.grahampackaging.com.
Verify your employment at Graham Packaging
TRUV allows you to complete employee, employment and income verifications faster. The process is simple and automated, and most employees are verified within 24 hours. Verifiers love TRUV because it's never been easier and more streamlined to verify an employee.
Number of employees
600

–

20000
Create an account instantly and start building with Truv. You can also contact us to design a custom package for your business.
Learn more about
verifications