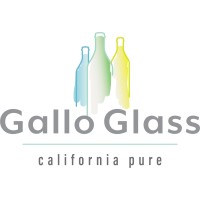 Employment Verification for Gallo Glass
About
Gallo Glass
Gallo Glass, established in 1958, is a state-of-the-art highly-innovative glass manufacturer committed to meeting the needs of its customers while minimizing its impact on the environment. A California family-owned business for over 60 years, Gallo Glass is the largest glass plant in North America. Dedicated to delivering service and quality to the wine & spirits industry, Gallo Glass is your local, sustainable, and reliable glass supplier. We are Gallo Glass | California Pure. ISO 14001 ISO 22000
Verify your employment at Gallo Glass
TRUV allows you to complete employee, employment and income verifications faster. The process is simple and automated, and most employees are verified within 24 hours. Verifiers love TRUV because it's never been easier and more streamlined to verify an employee.
Number of employees
600

–

20000
Address
605 S SANTA CRUZ AVE, Modesto, CA, 95354
Create an account instantly and start building with Truv. You can also contact us to design a custom package for your business.
Learn more about
verifications