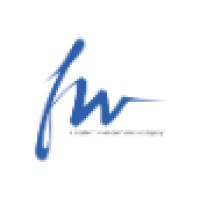 Employment Verification for F+W Media
About
F+W Media
F+W, A Content + eCommerce Company Connecting passionate, like-minded groups of people to share an ongoing exchange of information, ideas, and inspiration. We strive to offer the most complete–online, offline, anytime–customer experience for enthusiasts in all our communities including art, craft, writing, design, outdoors and more. And to offer the most targeted products and services–books, eBooks, magazines, digital magazines, events, ecommerce, online education, streaming video / DVDs, eBook subscription sites–for those who are as passionate as we are about our hobbies and special interests. We are committed to providing the very best experience for our consumers across our niche categories – craft, art, writing, design, outdoors, and lifestyle. We offer exclusive programs and products, Best-in-Industry Customer Service (100% Guaranteed), Curated Kit Flash Sales, Rewards and VIP programs, personalized 1-to-1 marketing, and more. It's a spirit of innovation, digital-first mindset, and dedication to our consumers which allows us to continually reinvent our Company–and our legacy product portfolio–to meet the needs and wants of today's consumer. The greatest asset of any organization is its people. And the talents, energy, and creativity of our employees are unrivaled. We reward and foster innovation and entrepreneurship focused on a singular mission: to serve our Consumers and our Communities. Our passion shines through in what we do.
Verify your employment at F+W Media
TRUV allows you to complete employee, employment and income verifications faster. The process is simple and automated, and most employees are verified within 24 hours. Verifiers love TRUV because it's never been easier and more streamlined to verify an employee.
Number of employees
600

–

20000
Create an account instantly and start building with Truv. You can also contact us to design a custom package for your business.
Learn more about
verifications