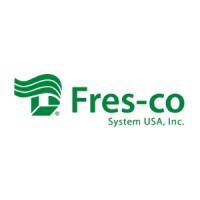 Employment Verification for Fres-co System USA
About
Fres-co System USA
As a systems supplier, we manufacture printed, laminated barrier flexible packaging material and leading edge technology packaging equipment. Our mission is to be the innovative leader in flexible packaging systems. Through the execution of a comprehensive systems strategy, we provide single source accountability and seamless integration to our customers with technology & innovation, packaging materials & valves, packaging equipment and service. We focus our efforts on being knowledgeable experts and developing our product offering for select market segments that include Coffee, Dry Food, Liquid Food, Industrial and Pet Food products. Our core competencies in regards to modified atmosphere for preservation of product include: vacuum, gas flush, hot fill, retort and aseptic technologies. Founded in 1978, Fres-co System USA corporate office is based in Telford, Pennsylvania on a 32 acre site that also contains a 270,000 square foot manufacturing facility. Also located here is our research and development, packaging equipment facility and engineering services. Fres-co also has a second manufacturing facility, centrally located in Red Oak, Iowa. Fres-co strives to be a good citizen of the communities in which we do business. Fres-co is a proud sponsor of philanthropic programs such as the YMCA, Coffee Kids and The Boys and Girls Club of America.
Verify your employment at Fres-co System USA
TRUV allows you to complete employee, employment and income verifications faster. The process is simple and automated, and most employees are verified within 24 hours. Verifiers love TRUV because it's never been easier and more streamlined to verify an employee.
Number of employees
600

–

20000
Create an account instantly and start building with Truv. You can also contact us to design a custom package for your business.
Learn more about
verifications