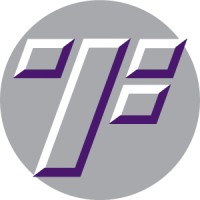 Employment Verification for Francis Tuttle Technology Center
About
Francis Tuttle Technology Center
Francis Tuttle Technology Center serves high school juniors and seniors, and adults, with the career-specific training needed to maintain a quality workforce. Additionally, academy programs prepare high school sophomores, juniors, and seniors for the academic rigor of university-level degree programs. Francis Tuttle also offers complete workforce and economic development training and consulting services, and short-term training for career enhancement or leisure activities. All programs and services maintain high standards for the benefit of the individuals served, and for the businesses who employ them. Francis Tuttle is known as one of the premier technology centers in the nation and serves as a benchmark for systems from other states and nations. Students seek to improve their skill levels and earning potential, while businesses focus on improving their bottom line through well-trained employees. More than 40 career training programs are offered, each using curriculum that has been developed in collaboration with an advisory board of industry professionals. Many programs offer certification and the opportunity to qualify for licensure in careers that require it. Training also includes professionalism and leadership skills, taught by industry experts who deliver insight to topics not always found in an academic setting. Personalized training for business and industry clients ensures that companies' employees have the skills needed to contribute to efficiency, safety, productivity, and profits. Career development and personal enrichment classes, numbering in the hundreds, offer lifelong learning opportunities for skills improvement and interest exploration.
Verify your employment at Francis Tuttle Technology Center
TRUV allows you to complete employee, employment and income verifications faster. The process is simple and automated, and most employees are verified within 24 hours. Verifiers love TRUV because it's never been easier and more streamlined to verify an employee.
Number of employees
600

–

20000
Address
12777 N ROCKWELL AVE, Oklahoma City, OK, 73132
Create an account instantly and start building with Truv. You can also contact us to design a custom package for your business.
Learn more about
verifications