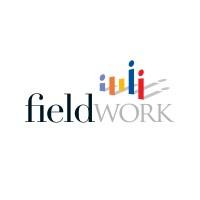 Employment Verification for Fieldwork
About
Fieldwork
We are a company created by researchers for researchers, providing state-of-the-art focus group facilities, quality recruitment and global project management for the market research industry. We have 15 research facilities across the US, a multi-market project management team that covers the globe, and recruiting capabilities for any type of project in any location. We offer solutions and support for all qualitative research methodologies including online research, ethnographic research, usability research, convention research, and focus groups. All our services are supported by our National Recruiting Center (NRC) and our local (facility) recruiting teams. Recruiting has always been our focus and our pride. Whatever you are looking for, wherever you need it, Fieldwork has the experience and resources to help. At Fieldwork, we anticipate your research needs, deliver matched solutions for any request and proactively manage every detail for total success. Focus on the research. We'll do the rest.
Verify your employment at Fieldwork
TRUV allows you to complete employee, employment and income verifications faster. The process is simple and automated, and most employees are verified within 24 hours. Verifiers love TRUV because it's never been easier and more streamlined to verify an employee.
Number of employees
600

–

20000
Create an account instantly and start building with Truv. You can also contact us to design a custom package for your business.
Learn more about
verifications