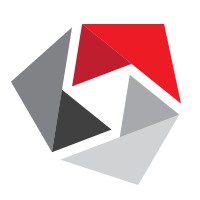 Employment Verification for Expeditors Cargo Insurance Brokers, Inc
About
Expeditors Cargo Insurance Brokers, Inc
Expeditors Cargo Insurance Brokers (ECIB) provides risk management solutions tailored to the specific needs of our clients. Our expertise from the logistics industry makes us uniquely qualified in a multitude of areas. ECIB is a wholly-owned subsidiary of Expeditors International of Washington, Inc. We are headquartered in Seattle, Washington, with employees located throughout the U.S., Mexico, Europe, Australia, and the Middle East. Historically, logistics and risk management professionals have experienced frustration with traditional insurance procurement models. Generalist insurance brokers sell all lines of insurance, but do not have the expertise to service what they sell. These generalist brokers obtain quotes and place coverage, yet they are not equipped to help you when there is a claim. Without the right partner, claims can be an expensive, frustrating, and time-consuming process. ECIB personally handles claims for our clients after placing the policy, ensuring that you always have someone in your corner. This gives you the peace of mind to know that your claims will be resolved quickly and accurately. Our background in logistics and hands-on approach to claim subrogation provide access to lower rates and broader coverage.
Verify your employment at Expeditors Cargo Insurance Brokers, Inc
TRUV allows you to complete employee, employment and income verifications faster. The process is simple and automated, and most employees are verified within 24 hours. Verifiers love TRUV because it's never been easier and more streamlined to verify an employee.
Number of employees
600

–

20000
Address
1015 Third Avenue, Seattle, WA, 98104
Create an account instantly and start building with Truv. You can also contact us to design a custom package for your business.
Learn more about
verifications