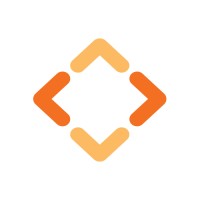 Employment Verification for Ernest Packaging Solutions
About
Ernest Packaging Solutions
Ernest is a family-owned company that's been solving industrial supply, packaging and shipping challenges for over 70 years. We don't just sell boxes. We offer end-to-end business solutions to help companies streamline processes, increase efficiency and find the best packaging to boost their business, hero their product and deliver every time. Our team of experts combines Ernest's unique customer-first philosophy with a design-driven approach to engineer solutions that meet the unique needs of those we serve. If you're looking to build a career at an innovative company with great benefits, a win-as-a-team mentality and a healthy sense of humor, check out our job opportunities today. Founded by two brothers in an LA garage, we've been pioneering the packaging industry for 75 years. Today, with thirteen divisions and more than 500 employees nationwide, we still pride ourselves on retaining that family feel. We do things differently and drive innovation every day. That's what moves Ernest, our packaging and our customers forward. Learn more at http://www.ernestpackaging.com.
Verify your employment at Ernest Packaging Solutions
TRUV allows you to complete employee, employment and income verifications faster. The process is simple and automated, and most employees are verified within 24 hours. Verifiers love TRUV because it's never been easier and more streamlined to verify an employee.
Number of employees
600

–

20000
Create an account instantly and start building with Truv. You can also contact us to design a custom package for your business.
Learn more about
verifications