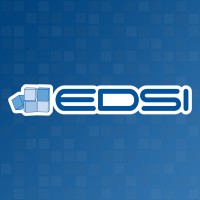 Employment Verification for Educational Data Systems Incorporated
About
Educational Data Systems Incorporated
Founded in 1979 and headquartered in Dearborn, Michigan, EDSI (Educational Data Systems, Inc.) is a national workforce development, customized training and consulting company intertwined with one common thread: helping people and companies in transition. EDSI has grown to a network that employs more than 500 people across the country. The company was named to the Inc. 5000 list of the fastest-growing private companies in America for five consecutive years, and is a National Best and Brightest award winner and a National Best and Brightest Sustainable award winner. EDSI has provided workforce development services for over 35 years. Within this business segment, we assist individuals with the transition from unemployment to employment and from under-employment to self-sufficiency. We provide successful business services and jobseeker placement and retention services for various government programs and corporations across the country. EDSI works with public sector, private sector and labor organizations to research, analyze and assess their workforce development needs, leading to the development and implementation of strategies to recruit, hire and/or train current or future workers, and has placed more than 60,000 individuals into jobs since our founding. EDSI is an ISO 9001 certified company and committed to quality excellence. EDSI Consulting provides world class advisory services to a variety of corporations and governmental agencies. Our history of success stems directly from our commitment to providing our clients with the absolute highest level of service through our diverse and talented team.
Verify your employment at Educational Data Systems Incorporated
TRUV allows you to complete employee, employment and income verifications faster. The process is simple and automated, and most employees are verified within 24 hours. Verifiers love TRUV because it's never been easier and more streamlined to verify an employee.
Number of employees
600

–

20000
Address
1901 1st Avenue, New York, NY, 10029
Create an account instantly and start building with Truv. You can also contact us to design a custom package for your business.
Learn more about
verifications