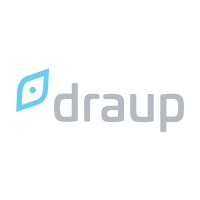 Employment Verification for Draup
About
Draup
Draup is a technology-enabled enterprise that focuses on providing data and AI-driven solutions for businesses. Founded in 2017 and headquartered in Bangalore, India, the company specializes in talent intelligence, workforce transformation, and sales acceleration services. Draup's talent intelligence services leverage advanced machine learning algorithms and predictive analytics to help companies discover, qualify, and engage with the right candidates for their open positions. The company's workforce transformation offerings include competency assessment, skills development, and performance coaching for employees, aimed at improving productivity and organizational effectiveness. In addition, Draup provides sales acceleration solutions that enable sales teams to identify and engage with the most promising leads and close deals more effectively. These services incorporate insights derived from big data and AI-powered algorithms to help organizations optimize their sales processes and increase revenue. Draup serves clients across a range of industries, including technology, healthcare, financial services, and consumer goods. The company's customer base includes both Fortune 500 companies and fast-growing startups, with operations in India, the United States, and other international markets.
Verify your employment at Draup
TRUV allows you to complete employee, employment and income verifications faster. The process is simple and automated, and most employees are verified within 24 hours. Verifiers love TRUV because it's never been easier and more streamlined to verify an employee.
Number of employees
600

–

20000
Create an account instantly and start building with Truv. You can also contact us to design a custom package for your business.