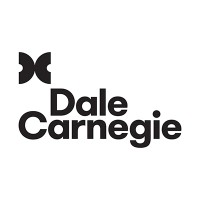 Employment Verification for Dale Carnegie & Associates
About
Dale Carnegie & Associates
Dale Carnegie helps people from all walks of life become fearless, giving leaders the confidence they need to get the most out of life and work. For more than 100 years, Dale Carnegie has helped communities prosper by improving the personal and financial well-being of the people who live there, and the companies that do business there. Today, we continue to show people both through in-person and online courses how to tap into the best parts of themselves to create positive change. Our instructors and training, both in-person and online, empower top-tier organizational performance through actionable, collaborative and highly engaging learnings. Plus, through on-demand courses available online, we inspire leaders and their teams seeking to reskill and upskill for the new workplace or enact change in their organizations. Dale Carnegie Unlimited: A Live Online Subscription is a holistic and scalable experience customized to meet clients where they are at in their learning journey. Emphasizing practical principles and processes, Dale Carnegie designs training programs that offer people the knowledge, skills, and practices they need to add value to any business. The company also specializes in connecting proven solutions with real-world challenges, helping people discover the unsuspected strengths they have to improve their lives personally and professionally. We offer a variety of courses under six core topics – leadership, organizational development, people skills, communication, sales, and customer service – designed to expand and sharpen your or your employees' skills for a more successful career. Over more than a century, the company has helped eight million-plus individuals tap capabilities they did not know they had and achieve results they did not imagine were possible. A rich history, a proven, innovative process, and a new learning platform eVolve, has connected Dale Carnegie training people around the world seeking real transformation and impact.
Verify your employment at Dale Carnegie & Associates
TRUV allows you to complete employee, employment and income verifications faster. The process is simple and automated, and most employees are verified within 24 hours. Verifiers love TRUV because it's never been easier and more streamlined to verify an employee.
Number of employees
600

–

20000
Address
780 THIRD AVE C-1, New York, NY, 10017
Create an account instantly and start building with Truv. You can also contact us to design a custom package for your business.
Learn more about
verifications