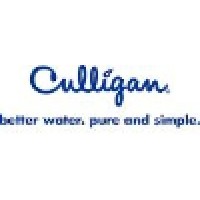 Employment Verification for Culligan Water Conditioning
About
Culligan Water Conditioning
Culligan Water Conditioning is the premier water treatment company in mid Missouri, specializing only in water and its various stages of purity. We do not dilute our customer focus by trying to be something different to everyone. We are a locally owned business and hold the franchise territory for the counties of Audrain, Boone, northern Callaway, Cooper, Howard, Monroe and Randolph. We also manufacture and delivery Culligan bottled water as well as Mountain Valley Spring and Diamond Spring waters. We also provide commercial and industrial water treatment in the majority of our State and have proven our abilities in the following areas, Design build pure water systems in all areas of commercial business including De-ionized water portable exchange service, Softening and reverse osmosis water for laboratories and food manufacturing facilities, water for pharmaceutical manufacturing, Medical grade water for many hospitals and clinics as well as Dental offices, make up water for boilers and cooling towers and the list goes on and on. It is our desire to be the water treatment provider in all areas where needed and our factory trained personnel focus on customer satisfaction.
Verify your employment at Culligan Water Conditioning
TRUV allows you to complete employee, employment and income verifications faster. The process is simple and automated, and most employees are verified within 24 hours. Verifiers love TRUV because it's never been easier and more streamlined to verify an employee.
Number of employees
600

–

20000
Address
1801 COMMERCE CT, Columbia, MO, 65202
Create an account instantly and start building with Truv. You can also contact us to design a custom package for your business.
Learn more about
verifications