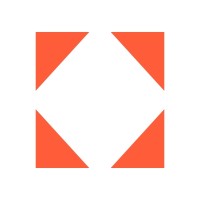 Employment Verification for Crozier Fine Arts
About
Crozier Fine Arts
We believe that art has the power to change our lives and the world for the better; how art gets there- from museums across the world to regional art galleries to the intimacy of someone's home- matters to us. If you share this belief, please join us in our mission to be the primary service provider for the people and entities responsible for the care, movement, and long-term preservation of art and culture. Crozier is seeking a Marketing Manager in our New York location to join our team. Crozier is part of Iron Mountain Incorporated (NYSE: IRM), the global leader in innovative storage and information management services, storing and protecting billions of valued assets, including critical business information, highly sensitive data, and cultural and historical artefacts. The infrastructure of Iron Mountain uniquely positions Crozier to handle diverse and non-traditional collections. Ultra High-resolution 3D scanning, digitization, and bespoke archival solutions are some of the specific services Crozier's affiliation with Iron Mountain affords.
Verify your employment at Crozier Fine Arts
TRUV allows you to complete employee, employment and income verifications faster. The process is simple and automated, and most employees are verified within 24 hours. Verifiers love TRUV because it's never been easier and more streamlined to verify an employee.
Number of employees
600

–

20000
Create an account instantly and start building with Truv. You can also contact us to design a custom package for your business.
Learn more about
verifications