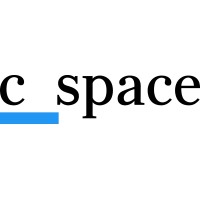 Employment Verification for Communispace
About
Communispace
C Space is a global customer agency. We work with some of the world's best known brands – like Walmart, Samsung, IKEA and more – to build customers into the ways companies work and deliver on "Customer Inspired Growth." Through our Customer as a Service approach of research, consulting, and communications, we help businesses minimize risk and maximize growth. We have 450 employees globally. We're headquartered in Boston, with regional offices in London, New York, San Francisco, Tokyo, and Mexico City. C Space is part of The Brand Consulting Group of Omnicom Group Inc. (NYSE:OMC). To learn more, visit http://www.cspace.com.
Verify your employment at Communispace
TRUV allows you to complete employee, employment and income verifications faster. The process is simple and automated, and most employees are verified within 24 hours. Verifiers love TRUV because it's never been easier and more streamlined to verify an employee.
Number of employees
600

–

20000
Address
290 CONGRESS ST 7TH FL, Boston, MA, 02210
Create an account instantly and start building with Truv. You can also contact us to design a custom package for your business.
Learn more about
verifications