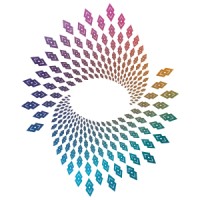 Employment Verification for Co-Active Training Institute
About
Co-Active Training Institute
The Co-Active Training Institute (CTI) is the world's largest in-person and online coach training and leadership development organization, and has trained over 65,000 global leaders. Founded as the Coaches Training Institute in 1996, we have chosen the paradigm of leadership development, which includes the powerful leadership competency of coaching, as our best chance to empower humanity on the journey of opening consciousness. We believe everyone is a leader, and is continually moving on a journey of transformation throughout their lives. Co-Active is the philosophy of wholeness that provides a framework for people to experience the infinite possibilities of life. Co-Active grows you as a leader through conversation, actions, and awareness—and gets you outside your comfort zone, exploring your own boundaries and becoming aware of the impact you're having around you. The prestigious Certified Professional Co-Active Coach (CPCC) designation is the most rigorous and respected in the industry. Accredited with the International Coach Federation (ICF), our Co-Active coach training program has been called the "gold standard" of coaching by the Institute of Coaching, a Harvard Medical School affiliate that has linked the Co-Active Model to evidence-based scientific research about its effectiveness. Our Co-Active Models operate at a multidimensional level, honoring the diversity of each individual, and orient you back to the universal experience we share as human beings. Our models provide a framework to return to as you explore your own range. Our faculty members live in 23 countries, and speak 26 languages, with some speaking as many as five languages fluently. Co-Active Coaching: Changing Business, Transforming Lives, now in its 4th edition, is co-authored by our co-founder, Karen Kimsey-House, was called the "Bible of Coaching" by the late author and speaker Stephen Covey. The book is integrated into the curriculum of many top-tier collegiate institutions.
Verify your employment at Co-Active Training Institute
TRUV allows you to complete employee, employment and income verifications faster. The process is simple and automated, and most employees are verified within 24 hours. Verifiers love TRUV because it's never been easier and more streamlined to verify an employee.
Number of employees
600

–

20000
Create an account instantly and start building with Truv. You can also contact us to design a custom package for your business.
Learn more about
verifications