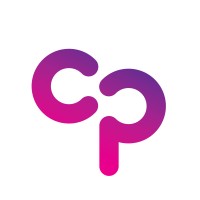 Employment Verification for Clinipace Worldwide
About
Clinipace Worldwide
At Clinipace, a global, full-service contract research organization (CRO), our approach to clinical research is personal. We deliver a level of collaboration and flexibility not possible in a traditional CRO environment. Our personalized services and solutions, local regulatory expertise and therapeutic leadership are designed to face the most difficult industry challenges across all major therapeutic areas including oncology, gastroenterology, nephrology and urology. We strive to improve the way clinical research is performed and impact the future of health care using the most advanced technology and a CHALLENGE ACCEPTED approach. In April 2021, Clinipace & dMed merged creating a differentiated mid-size CRO with the largest Asia-Pacific presence. We are proud to have such a strong group of global investors focused on improving healthcare outcomes and giving sponsors a better CRO choice. dMed's 2019 acquisition of Target Health commenced the process of building a Next Generation global CRO for biotech and pharmaceutical companies. Our investors have invested over $230M to build the next great global CRO. dMed's acquisition of Target Health in 2019 began dMed's evolution from a local to global CRO. Target Health LLC is owned by dMedClinical Co. Ltd., a privately held company that is majority owned, operated, managed, and controlled by a U.S. citizen and foreign entities located in the People's Republic of China. Dr. Lingshi Tan, is the aforementioned U.S. citizen currently residing in Shanghai, China. Dr. Tan moved to Shanghai (from New York) to become Pfizer's VP of Worldwide Development Operations, and Chairman and General Manager of Pfizer (China) Research & Development Co. Dr. Tan founded dMed in 2016 to satisfy the local demand for a high quality, responsive, flexible CRO.
Verify your employment at Clinipace Worldwide
TRUV allows you to complete employee, employment and income verifications faster. The process is simple and automated, and most employees are verified within 24 hours. Verifiers love TRUV because it's never been easier and more streamlined to verify an employee.
Number of employees
600

–

20000
Create an account instantly and start building with Truv. You can also contact us to design a custom package for your business.
Learn more about
verifications