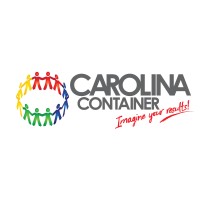 Employment Verification for Carolina Container
About
Carolina Container
Since 1928, Carolina Container has been a customer-focused manufacturer of quality corrugated products and now we are taking our production, product value, and customer service to the next level with unparalleled innovations in the packaging industry. Carolina Container is changing the perceptions of not only how a "box company" does business, but of manufacturing itself. What makes us Different ? We bring to the table a team approach which brings your project FULL CIRCLE under one house. Other packaging companies outsource many components that their customers need, but not Carolina Container. Resources connect not only team personnel to customers and their project, but also to the necessary Carolina Container production facilities, fulfilling any job requirement – no matter how big or small. We go beyond the old way of doing business and look at the needs of our customers' customers. We can enhance our customers' product sales by determining structural design and packaging needs that maximize in-store placement opportunities. This, along with our state of-the-art manufacturing processes make Carolina Container a leader in the industry.
Verify your employment at Carolina Container
TRUV allows you to complete employee, employment and income verifications faster. The process is simple and automated, and most employees are verified within 24 hours. Verifiers love TRUV because it's never been easier and more streamlined to verify an employee.
Number of employees
600

–

20000
Create an account instantly and start building with Truv. You can also contact us to design a custom package for your business.
Learn more about
verifications