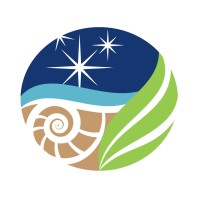 Employment Verification for Carnegie Institution for Science
About
Carnegie Institution for Science
Carnegie scientists are leaders in the fields of plant biology, developmental biology, Earth & planetary science, astronomy, and global ecology. They seek answers to questions about the structure of the universe; the formation of our Solar System and other planetary systems; the behavior and transformation of matter when subjected to extreme conditions; the origin of life; the effects of climate change on forests, oceans, and other habitats; the function of plant, animal, and microbial genomes; and the development of organisms from single-celled eggs to adults. Andrew Carnegie founded our organization in 1902 as a place for scientific discovery. His intention was for the institution to be home to exceptional individuals—men and women with imagination and extraordinary dedication capable of working at the cutting edge of their fields. We are headquartered in Washington, D.C. and have six scientific departments split between the coasts, as well as observatories in Chile. We are an endowed, independent, nonprofit institution. Significant additional support comes from federal grants and private donations. A board of trustees, consisting of leaders in business, the sciences, education, and public service, oversees Carnegie's operations. Each of the six departments has its own scientific director who manages day-to-day operations under the leadership of President Eric Isaacs.
Verify your employment at Carnegie Institution for Science
TRUV allows you to complete employee, employment and income verifications faster. The process is simple and automated, and most employees are verified within 24 hours. Verifiers love TRUV because it's never been easier and more streamlined to verify an employee.
Number of employees
600

–

20000
Create an account instantly and start building with Truv. You can also contact us to design a custom package for your business.
Learn more about
verifications