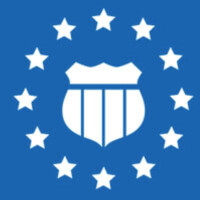 Employment Verification for Cambridge Security Services
About
Cambridge Security Services
Cambridge Security Services is a private security company that has been in business for more than 30 years. With experience and expertise in almost every industry, our services include armed and unarmed security guard services, security consulting, and investigative services. We have a reputation for being a reliable and trusted partner; one that provides security services of the highest quality at a price that is competitive and fair. We employ over 1,000 security officers throughout South and Central Florida. We are a premier provider of security guard services for high end residential, commercial and industrial properties; places of worship; educational institutions and retail and mall security. Our clients, many of whom have retained us for years, include publicly and privately held corporations, co-op and condo boards, housing providers, government agencies, pre-k to 12 schools and colleges, financial institutions, religious institutions, healthcare, aerospace, professional firms, manufacturers, retailers, transportation, and warehouse and distribution services. We are involved in the broadest spectrum of industries, and while our client list is substantial, our concern is directed at providing each client with the focused attention they need. Our personnel have come to us after years of "hands on" involvement in the security business or in government services or joined us directly from school or college. Their backgrounds and credentials are as diverse as the needs of our clients. Our security network includes security directors and heads of major investigative units in the private and public sector. Our reputation for excellence continues to enable us to attract superior security and management talents.
Verify your employment at Cambridge Security Services
TRUV allows you to complete employee, employment and income verifications faster. The process is simple and automated, and most employees are verified within 24 hours. Verifiers love TRUV because it's never been easier and more streamlined to verify an employee.
Number of employees
600

–

20000
Address
5100 N FEDERAL HWY, Fort Lauderdale, FL, 33308
Create an account instantly and start building with Truv. You can also contact us to design a custom package for your business.
Learn more about
verifications