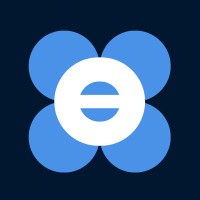 Employment Verification for Bush Industries
About
Bush Industries
Bush Industries, Inc. is a well-established American furniture manufacturing company that specializes in ready-to-assemble furniture for home and office use. It was founded in 1959 by Charles Bush and its headquarters are located in Jamestown, New York. Bush Industries produces a wide range of furniture products such as desks, chairs, bookcases, tables, cabinets, and more. Over the years, Bush Industries has expanded its product line and acquired several other furniture companies, including BBF, Kathy Ireland Office by Bush Furniture, and Bestar. With an extensive distribution network and a strong presence in major retail stores like Walmart, Staples, and Amazon, the company has become a leader in the ready-to-assemble furniture market in the US. Bush Industries places a strong emphasis on sustainability and environmentally friendly practices. All of its products are made from eco-friendly materials, such as recycled wood and paper, and the company is committed to reducing its carbon footprint by implementing efficient manufacturing and distribution practices. Today, Bush Industries remains a well-respected and reliable source of affordable and stylish furniture for homes and offices. With a strong commitment to customer satisfaction and quality, it continues to innovate and adapt to changing trends in the furniture industry.
Verify your employment at Bush Industries
TRUV allows you to complete employee, employment and income verifications faster. The process is simple and automated, and most employees are verified within 24 hours. Verifiers love TRUV because it's never been easier and more streamlined to verify an employee.
Number of employees
600

–

20000
Create an account instantly and start building with Truv. You can also contact us to design a custom package for your business.