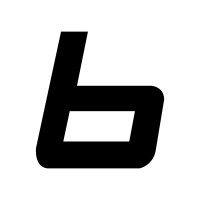 Employment Verification for Bryce
About
Bryce
Bryce Corporation operates under two distinct entities: Bryce Company, which provides superior flexible packaging to a variety of markets; and Cyber Graphics, which excels in package design, product photography, and flexographic prepress operations. In addition, Bryce Corporation is proud of its association with Johnson Bryce, a minority-owned joint venture providing a range of packaging services and solutions to major food and consumer products companies. Operating 6 production facilities, Bryce Corporation is an integrated manufacturer — producing graphics, print media, and applying a broad array of converting technologies. Through extensive programs, Bryce develops innovative products and is continuously improving its processes to achieve competitive advantages in quality, productivity, cost, and profit targets for sustained growth. Bryce Corporation remains the lowest cost provider in key target market segments with sales exceeding $400 million. The Bryce family has been in the flexible packaging business since 1921 when William H. Bryce, Sr. invented "Brad-Tite" waxed paper. He was a partner in the Dixie Wax Paper Company, which later became Dixico. William H. Bryce, Jr. founded Bryce Corporation in 1969 and led the snack industry transition from paper and cellophane to plastic packaging, pioneering extrusion lamination technology. The Bryce family remains dedicated to the company's future and is intimately involved in day-to-day activities and strategically involved in the company's direction. Chairman and CEO Thomas J. Bryce represents the third generation and provides leadership, energy, and personal involvement to ensure Bryce's capabilities meet customer requirements with quality and service standards of excellence. A new generation of well-trained family has also become involved, dedicated to learning from the past and building on the future to ensure a continued legacy of commitment and service.
Verify your employment at Bryce
TRUV allows you to complete employee, employment and income verifications faster. The process is simple and automated, and most employees are verified within 24 hours. Verifiers love TRUV because it's never been easier and more streamlined to verify an employee.
Number of employees
600

–

20000
Address
4505 OLD LAMAR AVE, Memphis, TN, 38118
Create an account instantly and start building with Truv. You can also contact us to design a custom package for your business.
Learn more about
verifications