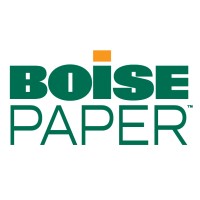 Employment Verification for Boise
About
Boise
Over the past century, the Boise name has become well known within the North American forest products industry. Today, Boise Paper – the white paper division of Packaging Corporation of America (PCA) – is the top selling brand of Technology paper in the United States, according to NPD Group research. With mills in Alabama and Minnesota, and distribution centers strategically located throughout North America, Boise Paper operates with an emphasis on the highest level of customer service and operational excellence. Through our Paper with Purpose® promise, Boise Paper is committed to partnering with our customers to understand and execute on their needs. We deliver high-quality products and innovative solutions guaranteed to meet those needs. And we invest time and resources into ensuring the sustainability of our industry, our communities, and our environment. Our paper expertise has taught us a lot about how to succeed in an office setting, and we want to share our tips with you.
Verify your employment at Boise
TRUV allows you to complete employee, employment and income verifications faster. The process is simple and automated, and most employees are verified within 24 hours. Verifiers love TRUV because it's never been easier and more streamlined to verify an employee.
Number of employees
600

–

20000
Address
1111 W JEFFERSON ST STE 200, Boise, ID, 83702
Create an account instantly and start building with Truv. You can also contact us to design a custom package for your business.
Learn more about
verifications