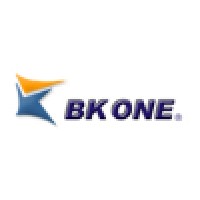 Employment Verification for BK One Learning
About
BK One Learning
Founded in 2001 by Chief Learning Officer of the year' recipient, Bikram Kumar Singh, and selected to the 2012 & 2011 Global Top 12 Training Outsourcing Companies' watchlist by TrainingIndustry.Com; BK One is a global management consulting, training and learning solutions outsourcing company, with more than 6,000 people serving clients in more than 35 countries. Combining unparalleled experience, comprehensive capabilities across all industries and business functions, and extensive research on the world's most successful companies, BK One collaborates with clients to help them become high-performance businesses and governments. Our "high performance business" strategy builds on our expertise in consulting, training and learning outsourcing to help clients perform at the highest levels so they can create sustainable value for their customers and shareholders. Our commitment to client satisfaction strengthens and extends our relationships. Among the many strengths that distinguish BK One in the marketplace are our: •Extensive training industry expertise. •Broad, dynamic, and evolving service offerings. •Expertise in learning services outsourcing. •Our research and development capabilities. •Commitment to the long-term development of our employees and customers. •Proven and experienced management team led by multi-award winning and top training visionary, Bikram Kumar Singh..
Verify your employment at BK One Learning
TRUV allows you to complete employee, employment and income verifications faster. The process is simple and automated, and most employees are verified within 24 hours. Verifiers love TRUV because it's never been easier and more streamlined to verify an employee.
Number of employees
600

–

20000
Address
405, LEXINGTON AVE 25th Floor, Chrysler Building, New York, NY, 10174
Create an account instantly and start building with Truv. You can also contact us to design a custom package for your business.
Learn more about
verifications