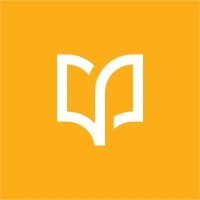 Employment Verification for Bible Study Fellowship
About
Bible Study Fellowship
Bible Study Fellowship (BSF) is a global Christian organization that offers in-depth Bible study programs for men and women of all ages. Founded in 1959 by Audrey Wetherell Johnson, BSF has grown to over 2,000 classes in over 40 countries around the world. The BSF program consists of in-depth bible study lectures, small group discussions, and personal bible study assignments. Each year, a different book or set of books from the Bible is studied in detail. Participants complete daily homework assignments and attend weekly classes to discuss their insights and understanding of the Bible. BSF's mission is to magnify God and mature His people by studying the Bible in a structured and supportive setting. Through its programs, BSF aims to deepen participants' understanding of Scripture, build a community of believers, and promote personal spiritual growth. BSF is a non-profit organization, funded through donations from individuals and churches. Its headquarters are located in San Antonio, Texas, where it employs a small staff of administrative personnel and support staff. BSF has been recognized for its impact on individuals and communities worldwide and has also received numerous awards for excellence in Bible teaching and study. The organization continues to grow and adapt to the changing needs of its members, offering an ever-expanding range of programs and resources to help people discover and deepen their faith.
Verify your employment at Bible Study Fellowship
TRUV allows you to complete employee, employment and income verifications faster. The process is simple and automated, and most employees are verified within 24 hours. Verifiers love TRUV because it's never been easier and more streamlined to verify an employee.
Number of employees
600

–

20000
Address
19001 Huebner Rd, San Antonio, TX, 78258
Create an account instantly and start building with Truv. You can also contact us to design a custom package for your business.