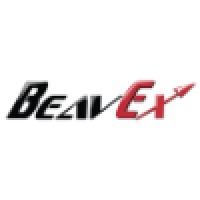 Employment Verification for BeavEx
About
BeavEx
BeavEx provides transportation and logistics solutions that efficiently accommodate the individual business rhythms and budgets of organizations across the U.S. Our commitment: It will be on schedule and on budget, regardless of time, day or location. With BeavEx you get: •Same-day access to more than 77% of the U.S. population and next-day to more than 97%. •More than 6,000 drivers and 100 company operated facilities. •Flexible integration: Plug in our modular solutions or choose end-to-end technology. •Industry specific expertise. •Experts to help you uncover and resolve challenges in your logistics and supply chain and accelerate time-to-revenue. Every night, we successfully deliver 40% of the nation's checks. The nation's largest pharmaceutical distributors count on us to make 12 million deliveries a year. And in other industries across the country, we've transformed transportation and logistics into a competitive differentiator.
Verify your employment at BeavEx
TRUV allows you to complete employee, employment and income verifications faster. The process is simple and automated, and most employees are verified within 24 hours. Verifiers love TRUV because it's never been easier and more streamlined to verify an employee.
Number of employees
600

–

20000
Create an account instantly and start building with Truv. You can also contact us to design a custom package for your business.
Learn more about
verifications