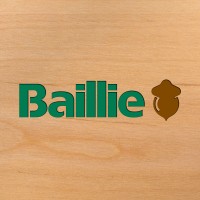 Employment Verification for Baillie Lumber
About
Baillie Lumber
Baillie Lumber is America's premier hardwood lumber company! At Baillie, our goal is to help you succeed. Whether you need hardwood logs, lumber or lumber products, we can be your single-source lumber supplier. As one of North America's premier hardwood lumber suppliers, Baillie is a full-service lumber supplier involved in manufacturing, distribution, importing and exporting. We specialize in customer specific width, length, color or grade sorts tailored delivery schedules and shipping solutions. At Baillie, our lumber solutions target two goals: Increasing your yields and decreasing your costs. ——————————————————————————– Baillie Hardwood Lumber Blog: http://www.baillie.com/blog
Verify your employment at Baillie Lumber
TRUV allows you to complete employee, employment and income verifications faster. The process is simple and automated, and most employees are verified within 24 hours. Verifiers love TRUV because it's never been easier and more streamlined to verify an employee.
Number of employees
600

–

20000
Address
4002 LEGION DR PO BOX 6, Hamburg, NY, 14075
Create an account instantly and start building with Truv. You can also contact us to design a custom package for your business.
Learn more about
verifications