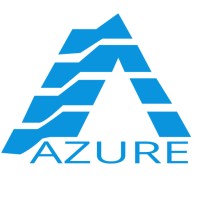 Employment Verification for Azure Knowledge
About
Azure Knowledge
Azure Knowledge Corporation, headquartered at Piscataway, NJ, is a globally trusted provider of market research and digital experience solutions. Azure Knowledge is ranked at No. 60 among the fastest growing companies in North America on Deloitte's 2018 Technology Fast 500™, and at No. 170 on Inc's 37th annual Inc. 5000 list. We are trusted by the world's leading brands, top consulting firms and research advisory companies for their research and analytics needs. With 9 offices across 6 countries spanning 4 continents, Azure team has executed market research and digital experience projects in 100+ markets and in 35+ languages, with a focus on complex multi-country projects requiring cross-border capabilities. Azure's research service offering spans the entire life-cycle of a typical research project – including programming and hosting services, quant and qual data collection using digital (online/mobile), traditional (phone, in-person) and new-age (Virtual Reality) methodologies, data processing and data visualization services. Additionally, we have custom-built technology tools and platforms to enable execution of complex global projects at scale. Azure Knowledge is among the few MR service organizations that hold the triple ISO certification (ISO 20252, ISO 9001 and ISO 27001) while running MR operations that are 100% compliant with ESOMAR, MRS and Insight Association guidelines.
Verify your employment at Azure Knowledge
TRUV allows you to complete employee, employment and income verifications faster. The process is simple and automated, and most employees are verified within 24 hours. Verifiers love TRUV because it's never been easier and more streamlined to verify an employee.
Number of employees
600

–

20000
Address
53 KNIGHTSBRIDGE RD #201, Piscataway, NJ, 08854
Create an account instantly and start building with Truv. You can also contact us to design a custom package for your business.
Learn more about
verifications