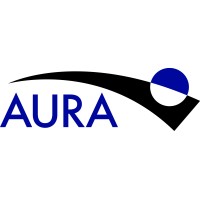 Employment Verification for AURA Astronomy
About
AURA Astronomy
The Association of Universities for Research in Astronomy (AURA) is a consortium of 47 US institutions and 3 international affiliates that operates world-class astronomical observatories for the National Science Foundation and NASA. AURA's role is to establish, nurture, and promote public observatories and facilities that advance innovative astronomical research. In addition, AURA is deeply committed to public and educational outreach, and to diversity throughout the astronomical and scientific workforce. AURA carries out its role through its astronomical facilities. AURA is responsible for the successful management and operation of its three centers: NSF's National Optical-Infrared Astronomy Research Laboratory (NOIRLab); the National Solar Observatory (NSO); and the Space Telescope Science Institute (STScI).
Verify your employment at AURA Astronomy
TRUV allows you to complete employee, employment and income verifications faster. The process is simple and automated, and most employees are verified within 24 hours. Verifiers love TRUV because it's never been easier and more streamlined to verify an employee.
Number of employees
600

–

20000
Create an account instantly and start building with Truv. You can also contact us to design a custom package for your business.
Learn more about
verifications