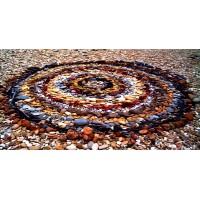 Employment Verification for Aston Marketing Group
About
Aston Marketing Group
Since its founding in 2009, The Aston Marketing Group and its affiliated companies have remained faithful to their commitment to produce unparalleled sales and marketing experiences based on the rich legacy of quality business models and exceptional branding. The Aston Marketing Group, together with its subsidiaries and affiliates, is a marketing firm that represents companies that help individuals, families, and businesses alike. Among these companies are Timeshare Relief Inc, Merchant Solutions IQ, Triumph Advocacy Group, and Accelerated Capital Group. Aston Marketing Group was created to serve as an overseer to our in-house brands. As a fully integrated business firm, our mission is to bring the highest standards of quality and satisfaction to everything we do and to consistently provide the best value for our customers while also promoting our in-house brands and services. Aston Marketing Group supports our brands 100% and we aim to provide outstanding products and a first class service that together, deliver the highest value to you, our valued customer. We believe in building lasting relationships with our employees, our business partners and the communities we serve. It is these relationships, built on values of integrity, trust, and a commitment to excellence, that will allow us to achieve the standards we strive for.
Verify your employment at Aston Marketing Group
TRUV allows you to complete employee, employment and income verifications faster. The process is simple and automated, and most employees are verified within 24 hours. Verifiers love TRUV because it's never been easier and more streamlined to verify an employee.
Number of employees
600

–

20000
Address
2241 W 190TH ST, Torrance, CA, 90504
Create an account instantly and start building with Truv. You can also contact us to design a custom package for your business.
Learn more about
verifications