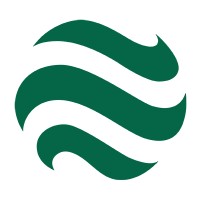 Employment Verification for AstenJohnson
About
AstenJohnson
Paper is our first priority. Papermakers deserve a true business partner, a partner who understands every aspect of their operations and has a stake in their bottom line. They deserve a partner with the tenacity to develop viable solutions for complex performance issues, a partner who can deliver value beyond merely supplying product. And, they deserve a partner who truly believes in the future success of their industry. AstenJohnson is that partner. We're proud to be a preferred manufacturer of paper machine clothing, equipment, specialty fabrics, filaments and drainage equipment for the worldwide paper industry. Across the globe, papermakers turn to us not only to supply their fabrics, but also to help them improve their productivity and achieve superior results. Turning our expertise into solutions for our customers—that's what AstenJohnson is all about.
Verify your employment at AstenJohnson
TRUV allows you to complete employee, employment and income verifications faster. The process is simple and automated, and most employees are verified within 24 hours. Verifiers love TRUV because it's never been easier and more streamlined to verify an employee.
Number of employees
600

–

20000
Address
4399 CORPORATE RD, Charleston, SC, 29405
Create an account instantly and start building with Truv. You can also contact us to design a custom package for your business.
Learn more about
verifications