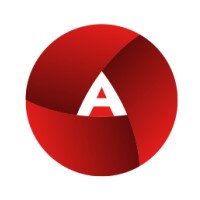 Employment Verification for Appvion
About
Appvion
Appvion is North America's largest provider of advanced materials and specialty coated solutions, focused on innovation and social responsibility to address the anticipated needs of the global market. Headquartered in Appleton, Wisconsin, we are a pioneer in the specialty and high-performance coatings business. From our previous carbonless paper and microencapsulation advancements to today's direct thermal and specialty coating offerings, these and other innovative solutions we attribute to the brainpower of our research and development team. We are the market leader of direct thermal paper in North America. Our products support consumers in their everyday life, from weigh-scale labels at the deli, medical wristbands, retail shelf marking to e-commerce packages. Appvion launched a packaging and specialty coatings business unit in 2019. We offer functional, water-based, dispersible coatings applied to renewable, responsibly sourced paper substrates through our brand Mission Zero. These products provide safer, renewable, recyclable barrier packaging by eliminating plastic films and PFAS.
Verify your employment at Appvion
TRUV allows you to complete employee, employment and income verifications faster. The process is simple and automated, and most employees are verified within 24 hours. Verifiers love TRUV because it's never been easier and more streamlined to verify an employee.
Number of employees
600

–

20000
Create an account instantly and start building with Truv. You can also contact us to design a custom package for your business.
Learn more about
verifications