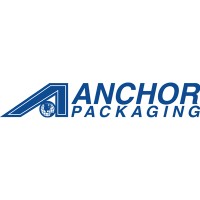 Employment Verification for Anchor Packaging
About
Anchor Packaging
Please visit our career page for jobs and company information:
Careers
Anchor Packaging is one of North America's largest manufacturers of specialty food packaging used by restaurants and supermarkets for takeout meals, and our plants earn "High Hygiene" certification from NSF International for the BRC Global Standard for Packaging to ensure that manufacturers protect the end-users. Assorted hinged and two-piece, rigid containers with attractive black or clear bases with clear, no fog lids keep foods secure with leak-resistant closures. Perfect for hot and cold foods to go, solutions in FDA-approved, post-consumer, recycled content PETE and others with 40% less oil-based PP resin with affordable alternatives to foam and paper. Anchor's unique product line includes stock and custom rigid packaging, as well as a broad line of cling film wraps. Our product designs are in a portfolio of over 60 patents and have achieved worldwide recognition with awards from World Star, Ameristar, and other organizations. Our vision is to delight our customers with value-driven innovative products and services, designed and manufactured at the lowest cost, in an efficient and safe operating environment, to drive increased sales and profits year after year for our partners and us. More than 50 years serving the foodservice industry.
Verify your employment at Anchor Packaging
TRUV allows you to complete employee, employment and income verifications faster. The process is simple and automated, and most employees are verified within 24 hours. Verifiers love TRUV because it's never been easier and more streamlined to verify an employee.
Number of employees
600

–

20000
Address
13515 BARRETT PARKWAY DR, Wildwood, MO, 63021
Create an account instantly and start building with Truv. You can also contact us to design a custom package for your business.
Learn more about
verifications