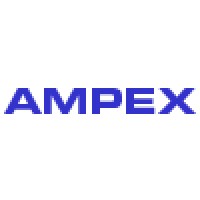 Employment Verification for Ampex
About
Ampex
Ampex Data Systems Corporation, a world leader in design, development and manufacture of airborne recording and avionics systems for rugged applications, is a privately owned company head-quartered in Hayward, California. Ampex offers high-capacity, high performance digital storage systems capable of functioning in demanding environments on land, at sea or in the air. Ampex products are principally used in defence and acceptance or flight test applications to gather digital images and other data from aircraft, satellites and submarines. These products are also used in flight and sensor test applications. To learn more about Ampex, and the complete line of miniR®, TuffServ®, and other products for use with IRIG 106 Chapter 10 systems, NAS and SAN network appliances and solutions, and high-definition video offerings, please visit our website at http://www.ampex.com. Through its long history, the company has been awarded numerous patents covering digital image processing, digital image compression and recording technologies. At the present time, the company has several of these patents under license to manufacturers of professional and consumer electronic products. The company continues to invest in technology development and to file patent applications.
Verify your employment at Ampex
TRUV allows you to complete employee, employment and income verifications faster. The process is simple and automated, and most employees are verified within 24 hours. Verifiers love TRUV because it's never been easier and more streamlined to verify an employee.
Number of employees
600

–

20000
Address
500 BROADWAY, Redwood City, CA, 94063
Create an account instantly and start building with Truv. You can also contact us to design a custom package for your business.
Learn more about
verifications