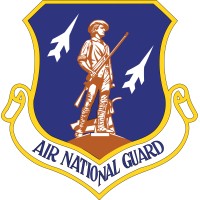 Employment Verification for Air National Guard
About
Air National Guard
The Air Guard offers a part-time position that can make a big difference in your life. We provide state-of-the-art training in a wide range of high-tech positions. The result is real-world career skills that employers are looking for – the kinds of skills that can make all the difference in today's competitive job market. The Air Guard can also help with college tuition. And since the Air Guard lets members serve part-time at a unit close to home, your son or daughter can also pursue a civilian career in their chosen field. The Air Guard also offers many federal benefits to unit members and their families, such as the Base Exchange, Commissary, use of Morale Welfare and Recreation facilities, life insurance at reduced rates, and low-cost health and dental insurance. In addition to the federal benefits listed above, each state may offer additional benefits for their members in military service. With over 140 units in the United States, Puerto Rico, Guam and the Virgin Islands, you can serve near where you live. Prior Service- The Air National Guard is a great place to continue your military career. You can keep the military benefits you've come to rely on – including your retirement plan and health insurance.
Verify your employment at Air National Guard
TRUV allows you to complete employee, employment and income verifications faster. The process is simple and automated, and most employees are verified within 24 hours. Verifiers love TRUV because it's never been easier and more streamlined to verify an employee.
Create an account instantly and start building with Truv. You can also contact us to design a custom package for your business.
Learn more about
verifications