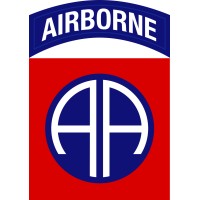 Employment Verification for 82nd Airborne Division, U.S. Army
About
82nd Airborne Division, U.S. Army
The 82nd Airborne Division is an elite airborne infantry division of the United States Army, specializing in parachute assault operations into denied areas. Based at Fort Bragg, North Carolina, the 82nd Airborne Division is part of the XVIII Airborne Corps. The 82nd Airborne Division is the U.S. Army's most strategically mobile division. Some sources consider the 82nd Airborne Division the most highly trained light infantry division in the world.
Verify your employment at 82nd Airborne Division, U.S. Army
TRUV allows you to complete employee, employment and income verifications faster. The process is simple and automated, and most employees are verified within 24 hours. Verifiers love TRUV because it's never been easier and more streamlined to verify an employee.
Number of employees
600

–

20000
Create an account instantly and start building with Truv. You can also contact us to design a custom package for your business.
Learn more about
verifications